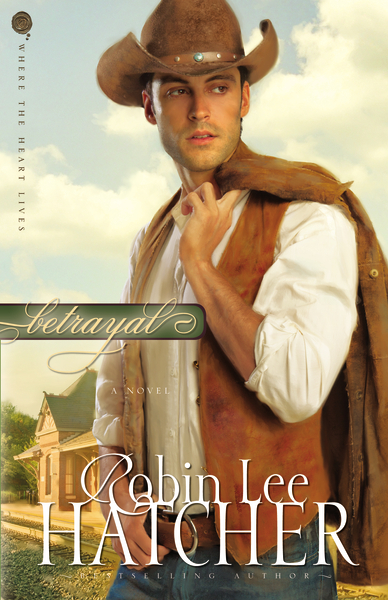 Howdy y'all! I'm so excited to be hosting my first giveaway, and I get to start it out with a bang--I get to give away, not one, but TWO books in Robin Lee Hatcher's Where the Heart Lives series. Each book of the series handles a different sibling of the Brennan family and their life after going west on an orphan train as children. Book one is called Belonging and deals with Felicia. It is a wonderful story with a very appropriate title that keeps you flipping pages until the very end.
Betrayal, in case you didn't guess, is book two and deals with Hugh. This novel is a mite slow at the get-go but picks up speed once you get farther into it. Hugh's and Julia's story is one of gaining victory over the chains of the past and realizing the freedom Christ brings.
I hope you'll enjoy both of these stories regardless of whether you win the drawing or not. Now, I'm sure you're wondering, "how do I win these free books?" I'm so glad you asked. :) You can get your name in the pot in couple of ways:
Leave a comment on this blog post with your email address included. (I want to be able to contact you if you win. :) )

Leave a comment on my facebook page.
A week from today--that's May 1st--I'll draw and announce a winner!
I received this book from the publisher in exchange for an honest review.
Zondervan's Product Description Page